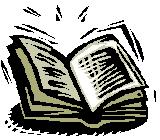 Recommended background reading.
BRICS-seminar. International Peoples College / Den Internationale Højskole.

On the event-history of apartheid:
- Online link: South African Yearbook, History.
- Online link: South African History Online.
- Online link: William Beinart, Twentieth-Century South Africa, Oxford University Press, 2001.
Rodney Davenport and Christopher Saunders, South Africa. A Modern History, Fifth Edition, London, Macmillan, 2000.
On racism and apartheid as exploitative system:
Sampie Terreblanche, Inequality in South Africa, 1652 - 2002, Natal University Press, 2003.
Paul Maylam, South Africa's racial past: the history and historiography of racism, segregation, and apartheid, Aldershot, Ashgate Publishing Limited, 2001.
- Online link: Timothy Keegan, Colonial South Africa and the origins of the racial order, Cape Town, David Philip, 1996.
On the South African freedom struggle:
- Online link: Michael Morris, Every Step of the Way: The Journey to Freedom in South Africa, HSRC Press / Ministry of Education, 2004.
On the international anti-apartheid movement and global solidarity:
- Link to unpublished papers on the anti-apartheid movement from my NAI-CAS conference 2002.
On the post-apartheid transformation process:
- Link to e-book: At the end of the rainbow? Social identity and welfare state in the new South Africa, Africa Contact, 2007, full English e-book version, large pdf-file.
- Online link: T.R.H. Davenport, The Birth of a New South Africa, University of Toronto Press, 1998.
(Some of the literature can be read online more or less as full-text if you have an active Google and/or Amazon account).